Investment services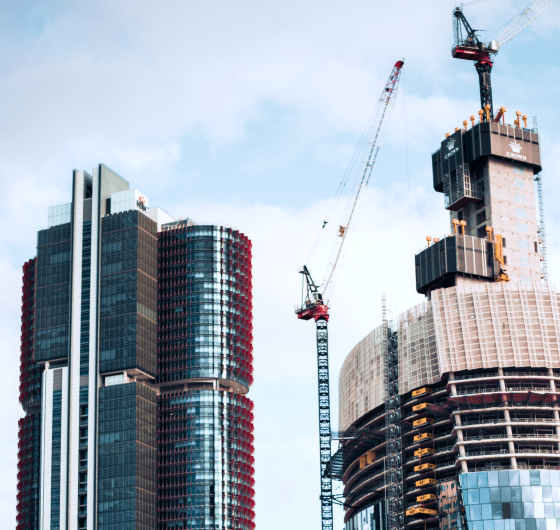 Business development only at the expense of a company's own funds often does not seem economically justified due to the need to maintain high growth rates and, at the same time, ensure a competitive return on invested capital. Attracting a financial investor or a strategic partner, in addition to a direct inflow of resources to meet current and medium-term business needs, allows you to maximize the growth opportunities provided by the market.
We cooperate with our international and local Clients, industry investors and private equity funds and help them to set up local businesses and build local organizations, create and develop long-term competitive advantages in the new markets.
When the market opportunity is identified, an in-depth feasibility study is required to supply business owners and decision-makers with complete information on the investment size and profile, strategic fit and synergies, its development potential, investment profitability, viability and risks. Investment feasibility analysis is even more important in the volatile contemporary markets where business risks are sometimes difficult to foresee and measure.
We help our Clients to plan and carry out a quality feasibility process, thus reducing potential investment losses and minimizing investment failure risks. We join efforts with our Clients to catch the market opportunity and adopt the most effective 'modus operandi' for market entry or business expansion in the target markets and industries in focus, based on the comprehensive feasibility study.
Our project management toolkit is designed to equip the investor with all the tools needed to develop the most efficient investment scenario, materialized in an export operation, a local partnership or joint venture, a Greenfield/Brownfield set-up or Acquisition of a local business. Our project management experience has no industry or sector limitations, although historically we are more present in Energy & Infra, Oil & Gas, Civil Engineering, Industrial and CRE Development, Construction materials, Food processing and FMCG production.
Investorium provides full-fledge investment project management services, starting from the business idea, and ending up with a facility commissioning and launch on the turn-key basis. In fact, we offer outsourcing of a project management function, so the Client company is free from having to handle issues that are not typical for his everyday operational activity, and is able to focus on strategic management, operational activity and business development issues.
The outsourcing of management expertise allows to save a significant amount of time by building a needed competence or creating a dedicated project team without breaking the existing management structure or diverting available internal resources from the operational side of the business, as well as ensure the presence of dedicated focused specialists and managers to solve a particular task.
Interim management implies an incorporation of an external specialist (individual or company) with appropriate industry and functional expertise into a management structure or project team in order to ensure effective planning and management of a particular business function, deliver an investment project or implement a dedicated business task.
Investorium Partners' team has extensive experience working as independent Directors and Board Members. Their expertise is at your disposal as you respond to strategic (at the level of the Board of Directors) and operational (at the level of the company's Management Board and divisional management) challenges.
Our approach and methodology
A broad industry presence and practical investment project management expertise enables us to successfully carry out market entry, investment and business development related assignments and M&A transactions for local and foreign investors in Russia and beyond, capitalize created shareholder value in business sale transactions and build strategic partnerships and carry through post-merger integration in any industry and sectors of the real economy in various geographical markets.
Step 1

Market opportunities analysis

Macroeconomic situation and risks
Industry trends and potential 
Competitive environment

Step 2

Company capabilities audit

The strength of product and technology
Financial and investment capabilities
Human resources base and its potential

Step 3

Feasibility study and approvals

Feasibility studies and comparative analysis
Presentation of the projects
Getting approvals from the owners and investors

Results

Economically viable owner- and investor-approved projects ready for implementation