Designing a strategic partnership and doing DD of multiple acquisition targets
Competence area: Strategy, Investment, M&A services
Industry/sector: construction materials / heat insulation materials
Year of completion: 2006 - 2008
Client: Paroc Group, Finland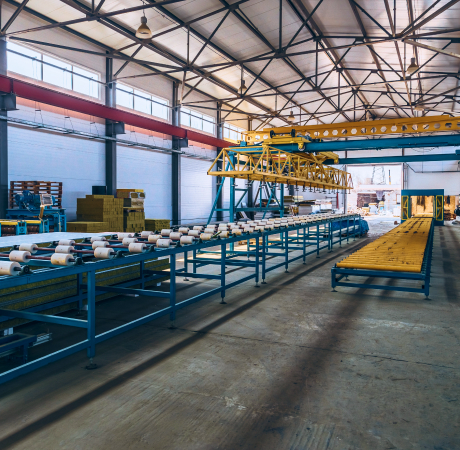 Project background:
Paroc is one of the world's leading manufacturers of thermal insulation materials based on mineral wool and the world's leader in quality technical insulation. The company is very active internationally and has production facilities and sales offices outside its home region (Finland and the other Nordic countries) in many countries of Europe and the US. In 2003, Paroc started exploring opportunities to enter Russia's market of construction and insulation materials, which had been demonstrating stable and steady growth over a few years by that time. The project task was to analyze and calculate best available options for entering the market and starting local production.
Scope of work:
At first, the Client intended to follow its standard expansion strategy in new markets and instructed Investorium to explore options of setting up local production in the Central or North West regions of Russia from scratch (the Greenfield approach) or organizing production on the basis of an existing production site (the Brownfield approach). In accordance with the requirements of the Client's production technologies (standard and specialized production lines), the Investorium project team developed, and harmonized with the Client, a set of production site selection criteria, one of such criteria being logistically advantageous location that would facilitate both inbound and outbound logistics – supplying raw materials to the plant and shipping consignments of goods from the plant to key local and foreign markets.
As an alternative to setting up its own production, the Client could benefit from acquiring, or entering into a strategic partnership with a strong local industry player. The instant benefit would be its own production base and a local market share, as well as strategic advantages in the international market. Based on the market and industry analysis, Investorium's team suggested that the Client should consider forming a strategic partnership with a leading Russian industry player which, at that moment, owned and operated 15 production facilities across the country. In order to determine the partnership synergies and risks Investorium audited about 40 legal entities owned by the potential partner (manufacturing, construction, installation, service and sales companies).
Deliverables:
Investorium's work resulted in the Client receiving a whole spectrum of strategic options ranging from (i) the construction of a major local production facility on a Greenfield or Brownfield basis (ii) a strategic partnership with a key market player, in order to build sizeable local market presence and strengthen the Client's international position, (iii) a series of acquisitions of smaller local specialized players handpicked for the Client by Investorium. The latter option was additionally explored as the team searched for, analyzed and audited over 10 companies specializing in the production of mineral wool-based panels.